Self Adhesive Vinyl GLASS ETCH 30x30cm CLICK on the Image for more information
---
{{item.currency}}
{{pricing}}
---
---
{{item.currency}}
{{pricing}}
{{item.currency}} {{item.normalPrice}}
---
{{item.currency}} {{pricing}} - Out of Stock

GLASS ETCH VINYL CREATES THE IMPRESSION OF A PERMANENTLY ETCHED LOOK, but without using ETCHING CREAM. Can be used on all types of glass (windows, doors, vases, drinking glasses), Metal, hard plastic and perspex.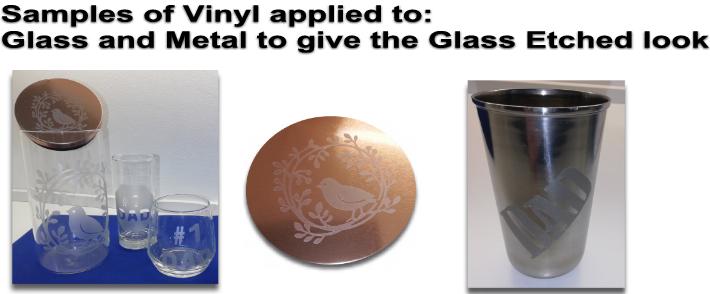 Blocks are approximately 30 x 30 cm in size.
Lift and transfer using either Transfer Paper or Transfer Tape.
NOTE FOR SHIPPING CHARGES: select the 2kg category. (Either MAIN centre or REGIONAL area option, which ever applies to you. If you are in an OUTLYING area, please drop me an email with your delivery address to info@sewandcraftstepbytep.com, and I will send you a quote)